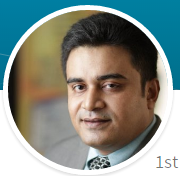 Click here to go to Rashed's Linkedin profile
E&M's representative in Bangladesh & Asia!
Senior consultant, coach and trainer
Rashed Kamal is CEO at The Databiz Software Ltd. company in Dhaka / Bangladesh and International Consultant at ITC (Geneva). Rashed is associated to E&M and acted several times as co-trainer and coach in E&M's export strategy programmes all over the world. He holds a Bachelor degree in Business Administration from IBA(Institute of Business Administration), Dhaka University and post graduation from Institute of Information Technology (IIT) from the same university . He is a Certified Software Infrastructure specialist and  has over 16 years work experience in the greater Eastern Asian region and in Western European countries.
It is from this experience and knowledge of the private sector in the two continents that has equipped Rashed with understanding of business and cultural environments of countries where he has worked and knowledge of the current trends in international trade. Key areas of expertise include:
Internationalisation of business/coaching
International Business Planning  & Export Strategy Development
Partnership search & formation
Export capacity development & training
Foreign investments financing
Technology transfer in Eastern Asian region and Western European countries
Business and System Analyst in Software Development
Market studies, research & field surveys
Database Design and Development, Software Process Management
IT Export Marketing and IT Journalism.