Het team van E&M bestaat uit de volgende export strategie experts:
Fred Janssen

Directeur, senior consultant, coach en trainer
Fred is de oprichter van E&M ExportManagement B.V. en is senior trainer, coach en consultant binnen de vakgebieden international business development en export marketing & management. Hij is gespecialiseerd in het opzetten en coachen van export en internationale ondernemingsstrategieën.
Fred gelooft in een no-nonsense planmatige aanpak en bezit meer dan 25 jaar werkervaring in meer dan 50 landen over de wereld.
Fred in het kort:
Heao Utrecht (Internationaal Marketing & Management) en diverse aanvullende studies op Post-Bachelor en Master niveau
Ontwikkelde diverse praktisch toepasbare export strategie en internationale management modellen, maatwerktrainingen en syllabi.
Ontwikkelde het post-HBO geaccrediteerd programma Export Marketing Management, bestemd voor Exportmanagers.
Ontwikkelde in opdracht van het Ministerie van Buitenlandse Zaken de maatwerktraining HIB – Handels en InvesteringsBevordering, bestemd voor (aankomende) Commerciële Attachees.
Expert in internationaal strategisch management, business auditing, export strategie en marketing, export management en marktonderzoek
Opdrachten voor internationaal georiënteerde bedrijven, Ministerie van Buitenlandse Zaken – CBI, Ministerie van Economische Zaken – RVO, Europese Commissie in Brussel, Verenigde Naties (UN-UNDP – ITC) in Genève, EBRD in Londen en diverse multi-laterale organisaties in ontwikkelingslanden.
Gastdocent (Associated Lecturer) aan de HVA-HES University Amsterdam School of Business MBA programma's
Lid van de Raad van Advies IBR (International Business Research) Colombia en Vietnam Universiteit van Groningen en Universiteit van Maastricht.
Kernwoorden:
Betrokken
Persoonlijke aandacht
Effectief en kwaliteit
Lange termijn relatie
Sophie Nijskens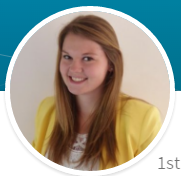 Junior consultant 
Sophie is sinds januari 2017 werkzaam bij E&M ExportManagement. Ze is verantwoordelijk voor het opstellen van een communicatieplan en het ontwikkelen van nieuwe markten en segmenten, waarvoor een acquisitiestrategie wordt opgesteld. Haar interesse ligt in exportmanagement, internationalisering, communicatie en consumentengedrag en –behoeften.
Sophie in het kort:
HBO Facility Management afgerond met de specialisatie Consumer Services Management
Ervaring met het uitvoeren van internationale marktonderzoeken, het schrijven van export en communicatieplannen, het onderzoeken van consumentenbehoeften en het ontwikkelen en beheren van klantrelaties.
Kernwoorden:
Positieve instelling
Ondernemend
Kwaliteit gedreven
Klantgericht
Tove Antonissen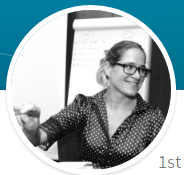 Senior consultant, coach en trainer
Tove is sinds 2008 als externe expert binnen de disciplines Europese regelgeving, Corporate Social Responsibility (CSR), internationaal marktonderzoek en export strategie betrokken bij diverse internationale projecten van E&M. Ook is zij als co-trainer actief bij het trainen en coachen van Nederlandse en buitenlandse Commerciële Attachés.
Tove in het kort:
Master in Business English, International Business School of Spain, Postgraduate in Environmental Management, Postgraduate in International Trade
Markt onderzoek workshops in Colombia, Bolivia, Vietnam, Jordanië, Macedonië, Brussel en Nederland
CSR training voor ontwikkelingslanden inclusief diverse webinars en e-learning cursussen
Training en workshops voor Nederlandse en buitenlandse diplomaten
Kernwoorden:
Kwaliteit gedreven
Betrokken specialist
Empatisch en motivator
Opbouwend kritisch
Arie Landsmeer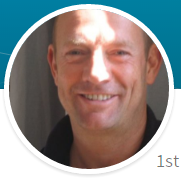 Senior consultant, coach en trainer
Arie is sinds 2000 als externe expert binnen het vakgebied Europees recht (diverse publicaties) en als co-trainer betrokken bij het ontwikkelen en uitvoeren van export strategie projecten en trainingsprogramma's van E&M.
Arie in het kort:
PhD. Degree of Doctor granted, University of Amsterdam (December 1995); Title dissertation: De Europese richtlijn inzake depositogarantiestelsels (The European directive concerning guarantee schemes) (promoter Prof. Mr. M. van Empel)
MFE. Postgraduate education Master in Financial Economics, TIAS (Tilburg, theNetherlands) (1990/1991)
Law studies at the University of Amsterdam (1981 – 1988)
Kernwoorden:
Public Affairs expert
Bruggenbouwer
Onderhandelaar en netwerker
Pragmatisch oplosser
Rashed Kamal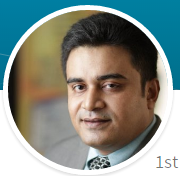 Senior consultant, coach en trainer
Rashed Kamal is CEO at The Databiz Software Ltd. company in Dhaka / Bangladesh and International Consultant at ITC (Geneva). Rashed is associated to E&M and acted several times as co-trainer and coach in E&M's export strategy programmes all over the world. He holds a Bachelor degree in Business Administration from IBA(Institute of Business Administration), Dhaka University and post graduation from Institute of Information Technology (IIT) from the same university . He is a Certified Software Infrastructure specialist and  has over 16 years work experience in the greater Eastern Asian region and in Western European countries.
It is from this experience and knowledge of the private sector in the two continents that has equipped Rashed with understanding of business and cultural environments of countries where he has worked and knowledge of the current trends in international trade. Key areas of expertise include:
Internationalisation of business/coaching
International Business Planning  & Export Strategy Development
Partnership search & formation
Export capacity development & training
Foreign investments financing
Technology transfer in Eastern Asian region and Western European countries
Business and System Analyst in Software Development
Market studies, research & field surveys
Database Design and Development, Software Process Management
IT Export Marketing and IT Journalism.